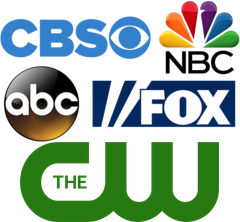 The S.A.F.E. Money Method™
Featured on major TV networks, Fritz MarCia, registered financial consultant, has helped over three thousand clients keep their money safe. His S.A.F.E. Money Method is a simple but unique approach to retirement planning that shows you how to grow your money, protect your assets and secure your nest egg — regardless of the highs and lows of the market, skimpy bank interests, and increasing taxes.
Take control of your resources with Fritz's S.A.F.E. Money Method, an "in-your-hand" guide to help you reduce taxes, save money, eliminate unnecessary expenditure, and have more dollars for the luxuries of retirement you've worked all your life for. Gain access to insider knowledge that puts you in the driver's seat of what's happening with your hard-earned cash. The S.A.F.E. Money Method offers easy-to-understand solutions that put you on the fast track to uncovering gaps in your retirement plan that other financial consultants may be missing.
For a free copy of The S.A.F.E. Money Method go to

FreeSafeMoneyBook.com

.
For a complimentary financial review call 505-256-4878.